You do not have to visit the Caribbean to experience and explore unique islands. Across Canada, summertime is the ideal time to discover the best islands. There are plenty of things to see and activities to do in the islands. You can participate in events such as boat riding, beach life, swimming, sunbathing, and water sports among many others. Islands in Canada provide a cool and stunning environment to relax and the best ways to enjoy your holiday. Whether you are in Canada for holiday, business, or pleasure, here are the most amazing islands, which are surely a must, visit:
Toronto Island
The Toronto Island is located just a few miles from the biggest city in Canada. This island is home to the largest lighthouses that feature a hexagonal base that was built in the eighteenth century. One of the activities that make this island popular is nude sunbathing.
Sable Island
Located roughly 180 km in the southern side of Nova Scotia,
the Sable Island
is home to numerous horses. Actually, their numbers outnumber that of people living in the island. Horses freely roam on the island. The Canadian government protects them from human interference. Are you into unique animal species? If yes, then the Sable Island is surely a must visit anytime you are in the country.
Oak Island
This is one of the best Canadian islands. Here, expect a wide variety of intriguing and breathtaking
historical tourist attraction sites
. Oak Island rests on a 140-acre piece of land located in the southern part of Nova Scotia. In the 18 century, ancient pirates use this island to bury expensive treasures that they obtained from the seven seas.
Thousand Island, Ontario
This island is situated at the border of Lake Ontario and St. Lawrence River. It is home to 1,793 islands. The island is highly popular among boaters. Therefore, if you are looking for the perfect boating experience on a Canadian island, then this is your best bet. In fact, sometimes the island is referred to as the fresh water boating capital.
Bonaventure Island
Located in Quebec, right in the heart of
Gulf of St. Lawrence
, this island is a must visit destination for anyone that wants to rest as he or she enjoys bird watching. The island became a bird haven in 1919. Visit Bonaventure Island today to see more than 293 species of birds that include over 120,000 gannets.
Vancouver Island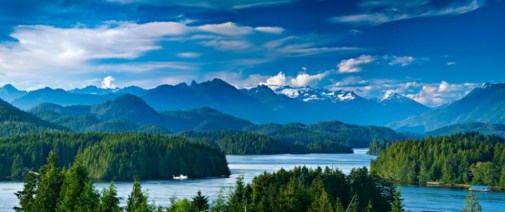 Vancouver Island is the biggest island throughout west coast of North America. It is home to Courtenay, Port Albemi, Nanaimo, and British Columbia's capital of Victoria. When in this island, you can visit the following attractive and magical places:
Butchart Gardens
Royal BC Museum
Wild Pacific Trail
Inner Harbour
Beacon Hill Park
Chesterman Beach
Prior to visiting the above islands, it is prudent and highly recommended that you
visit the ESTA site
. The website contains rich and helpful information that will surely guide you in making adequate travel arrangements. The next time you are in Canada, purpose to visit a couple if not all the above islands.